The solar technologies available these days on the market can provide solar process heat at up to 400 °C for industrial processes. Making use of solar heat is economically particularly interesting in the case of industrial processes requiring temperatures  below 100 °C. Conditions are therefore favourable in breweries, where the required temperatures are mainly in the range 50 to 100 °C.
In 2009 AEE INTEC conducted a research project which combined approaches to increasing energy efficiency with strategies for employing solar energy in breweries. On the basis of production volume, location and range of products, practical measures to improve energy efficiency, integrate heat and use renewable energy sources were devised for three of Brau Union Österreich AG's breweries (since 2003 part of the international Heineken Group); to some extent they were actually implemented. In the course of this various possibilities of hydraulic process integration (e.g. preheating, heat transfer to reflux, direct supply to process) were spotlighted and employed for different types of heat-transfer medium (air, water, heat-transfer oil, steam).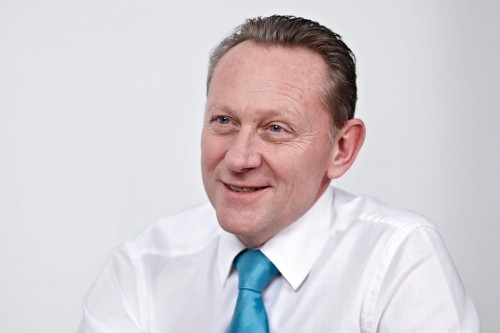 "Reducing the carbon footprint of our operations and in our value chain is a key element of Heineken`s "Brewing a better future" strategy. Energy efficiency, something we have already successfully worked to improve for many years, is a key driver for CO2 reduction. But focusing on consumption reduction alone will not get us to our target. So we encourage all our breweries to develop innovative ways to adress this challenge. Breakthroughs are required and amongst the leading breweries within Heineken is the Göss brewery (in Styria, Austria) with the initiatives they put in place to achieve CO2 neutrality."
Marc Gross
Heineken, Chief Supply Chain Officer

Brewing a better future
The idea of a "Green Brewery" is one of the Heineken Brewery Group's long-term objectives. As part of the EU project "SolarBrew" (co-sponsored by the Austrian Climate and Energy Fund) industrial-scale solar processing applications for breweries and malting facilities are currently being implemented for capacities above 1 MWth.
Under the project supervision of AEE INTEC the Heineken Group is implementing large solar facilities for various production steps (mashing, pasteurising and drying) at three of its European sites. The project consortium includes solar collector manufacturer  Sunmark A/S and GEA Brewery Systems GmbH in the area of plant construction. The Austrian brewery in Göss was chosen together with sites in Valencia (ESP) and Vialonga (POR) for implementing the new approaches.
In recent years considerable progress has been made toward the goal of a "Green  Brewery" in Göss. For example, since 2006 biogas has been obtained from the waste water processing plant. In 2007 a connection was made to the district heating grid, and an inhouse hot-water grid was built in order to make use of redundant steam and hot water within the brewery. Currently 55 to 60 % of the required thermal energy and 100 % of the electric energy comes from CO2-neutral sources. The aim is to achieve 100 % by the end of 2014.
Solar-assisted mashing process
As part of the EU project the idea of a solar-assisted mashing process is being implemented at the Göss brewery with a collector surface area of 1375 m2 connected to a 200 m2 energy storage unit. Until now the energy to heat the mashing tun in Göss was supplied via split pipes welded to the bottom and the frame of the tun. Heat was transferred exclusively by steam generated in two natural-gas-fired boilers.
Apart from various other measures to reduce energy consumption, switching the energy input for the mashing process from steam to hot water was an essential step, without which the thermal solar facility could never have been integrated at all. To make this switch it was necessary to equip the mashing tun with heat exchanger plates (so-called "dimple plates") inside. According to simulations, about 30 % of the remaining energy required for the mashing process can be provided by solar-derived thermal input. In order to run the mashing process entirely on renewable energy sources, it was decided to supply the extra heat needed from the adjacent biomass cogeneration plant.
Multiplier effect of the "Green Brewery"
As all breweries and malting facilities have basically similar energy requirements, implementing the pilot scheme is expected to generate a multiplier effect throughout the industry. The intention is to reap extensive insights from the monitoring program accompanying implementation and operation. The Heineken Group has plans to introduce the results of solar process integration and of the accompanying analysis of process data into staff training, to further promote the implementation of the strategy throughout all Heineken breweries.