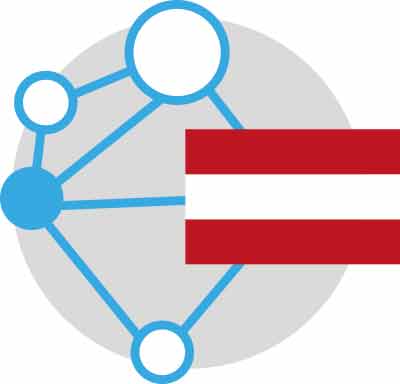 Energy communities provide a framework for implementing new solutions in the energy sector, by enabling citizens, municipal institutions and local businesses to share and exchange renewable energy resources amongst themselves. The idea is for energy to be locally generated, stored and used, so as to increase the proportion of e.g. photovoltaic power that can be used within the local community. Participants in local energy communities have lower energy costs, network charges, taxes and emissions. This creates incentives to invest in local, renewable energy systems and further increase the use of renewables.
Transnational cooperation
The CLUE research project is part of ERA-Net Smart Energy Systems and is focused on the implementation of local energy communities (LECs) in four European countries (Sweden, Scotland, Germany and Austria)1. The objective is to gather knowledge about optimised design, planning and operation of such energy communities and to develop a toolkit for the planning and operation of LECs. The focus is on new technologies which allow flexibilities to be pooled and facilitate sector coupling within energy communities. The research partners also want to devise appropriate services and business models, with involvement from "prosumers" and stakeholders. CLUE is run by leading European research institutions, industry and local partners, working together on five trial locations in the participating countries. By implementing and demonstrating various technological and market solutions, and carrying out transnational analyses, CLUE can develop optimised LEC solutions, tailored to country-specific and location-specific conditions.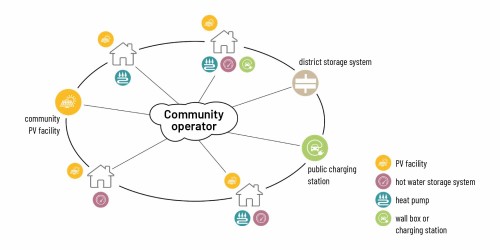 Austrian test regions
Austria is involved with two demonstration regions for local energy communities – the Almenland in Styria and the Oberwart-Stegersbach region in South Burgenland, which is the act4.energy innovation laboratory2. In South Burgenland the focus is on the integration of mobility options. To explore this, a local energy community is being set up in the demonstration region, with the aim of generating flexibility in the charging of e-vehicles, in combination with automated charging and payment processes. The automated payment system within the energy community is based on blockchain technology, which allows the use of a regional "energy token" (similar to a cryptocurrency such as Ethereum). The act4.energy innovation laboratory is providing expertise in open innovation and co-creation processes and will concentrate on user-friendliness and the end user experience for the project solutions being demonstrated.
In the Styrian trial region the emphasis is on investigating energy communities with regard to their potential contribution to network stability and security of supply. Energienetze Steiermark is investigating an energy community in the Almenland region
that offers its customers short- and long-term storage of locally produced renewable energy. Day-to-day storage is to be provided using a battery system, while seasonal storage will rely on a hydrogen-based system. The two technologies are being used at both customer level and network level. The project is also testing how customers can use smart home devices ("homee") to adjust their usage by switching interruptible devices on and off, depending on the availability of surplus energy.
www.project-clue.eu
1PROJECT PARTNERS:
Austria: AIT Austrian Institute of Technology GmbH (project management), Energienetze Steiermark, Siemens AG Österreich, Climate and Energy Model Region, the municipality of Gasen, TU Wien/Department Computer Science, University of Applied Sciences Technikum Wien, lab10 collective eG, Energie Steiermark Kunden GmbH, Nature Park Almenland
Germany: Fraunhofer Institute for Solar Energy Systems ISE, E.ON Energy Solutions GmbH, Fakt AG
Sweden: Malmö stad, E.ON Energidistribution Aktiebolag, E.ON Energilösningar Aktiebolag, RISE Research Institutes of Sweden AB, Lunds universitet, Malmö kommuns parkeringsbolag, Vasakronan AB, Serneke Group AB
Scotland: ORE Catapult Development Services Limited, University of Strathclyde, Smarter Grid Solutions Limited
2 www.act4.energy
 
This project has been funded by partners of the ERA-Net SES 2018 joint call RegSys. As such, this project has received funding from the European Union's Horizon 2020 research and innovation programme under grant agreement no. 775970.
www.eranet-smartenergysystems.eu
"ERA-Net is an instrument that allows us to pool transnational research activities that embody collaborative proposals in a certain way, e.g. by using shared strategies, work programmes, calls for proposals, evaluation processes or publications. This means that national research funding from different member states can be combined for greater effectiveness. The ERA-Net SES also facilitates the systematic sharing of information and best practices, with the aim of promoting communication between European partners."
Ralf Eickhoff
Forschungszentrum Jülich GmbH / Funding Partner Germany