Working together with well-known partners from industry and  research (AIT Energy Department, CTR Carinthian Tech Research, FH Kärnten and the four companies KNG Kärnten Netz GmbH, Infineon, Alpine Energie, Siemens, RMA Ressourcen Management Agentur, Symvaro GmbH and PwC Advisory Services GmbH), the City of Villach is taking the first steps toward implementing Smart City Villach in the project Vision Step I.
In the smart city test area "DEMO site" in the city neighbourhood of Auen a string of synergetically coordinated measures are being implemented. The aim is to increase energy efficiency and to produce more renewable energy locally, while improving residents' quality of life at the same time.
A key part of the plan is upgrading the electricity network to a smart grid. Smart electricity meters are deployed in 1,300 households in the test area, and measuring equipment and controllable local grid substations are incorporated. The data acquired form the basis for load flow analysis, network modelling and control unit development. At FH Kärnten's Energy Labs smart grids are dynamically tested with various load patterns and in conjunction with photovoltaic units.
The project in Villach is characterized by its open innovation  approach, which combines technological developments with user innovation. The Smart City Energy Club (SCEC) platform serves to promote responsible energy use: citizens can track their own  energy consumption via smartphone or the web and interact with the rest of the community. In the LIVING LAB experts and citizens collaborate in the early stages of introducing and implementing new technologies. The Smart Tenant Workshop in Villach is designed  as a communication platform for tenants, the city, real-estate  administrators, energy providers and researchers. The overall aim here is to show that as a supplement to intelligent technical solutions social learning contributes considerably to the successful realization of a Smart City.
In the course of the project new funding and business models are being developed, offering citizens the chance to invest in renewable-energy projects (e.g. in photovoltaic facilities).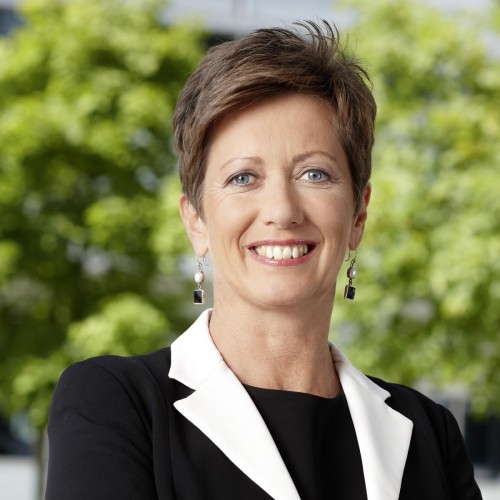 "In smaller cities like Villach, too, we will be able to maintain and further develop a high standard of living in future largely by means of resource-saving energy use. Within the framework of the research cooperation scheme Vision Step I, Infineon focuses on innovation and affordability in the field of intelligent energy storage, thus strengthening the technological and economic basis of Smart City Villach. But we should also start soon enough on creating awareness in the general public, as the individual will be consumer and producer at the same time in future, which involves new responsibilities and challenges."
Monika Kircher,
CEO of Infineon Technologies Austria AG