Two Austrian firms, crystalsol GmbH and Forster Werbetechnik GmbH, are currently at work on developing a novel "next generation" technology for fabricating flexible PV foil.
In the project print.PV the two firms are collaborating with numerous experts on material and process development; Austrian research institutes from the fields of polymer chemistry, printed electronics, photonics and thin-film technology, such as Polymer Competence Center Leoben (PCCL), JOANNEUM RESEARCH Materials and AIT Austrian Institute of Technology, are closely involved in this.
The pioneering PV technology is based on employing low-cost materials and ultra-efficient fabrication technologies from the printing industry. The medium-term aim is to be able to produce solar modules at a globally competitive price of 0.3 Euro/Wp in Austria.
The concept is to use a PV foil (already patented by crystalsol GmbH) with attractive new product characteristics, particularly as regards integration in buildings and appliances; it is flexible, light, and the foil runs are straightforward to make up. Dramatic savings in the cost of fabricating the foil should result from using a fully integrated, ultra-productive roll-to-roll printing technology such as flexographic printing.
This approach involves major technological challenges; various steps in the roll-to-roll printing process must be replaced by new, pioneering methods: > Increasing belt speed for precipitation on the solar modules by a factor of ten, to 40 m/min  
> Halving the quantity of absorber materials used
> Avoiding cost-intensive vacuum processes
> Contact materials to be free of precious metals such as silver
The novel processes have been tested on a laboratory scale at crystalsol GmbH in Vienna; test runs under real-life conditions are currently in progress on printing presses at Forster Werbetechnik GmbH in Waidhofen an der Ybbs (Lower Austria). 
With the project successfully carried out, the foundation has been laid for producing flexible PV foil at competitive prices in Austria; the Austrian PV and printing industries now have the chance to play a leading role in the expanding world PV market.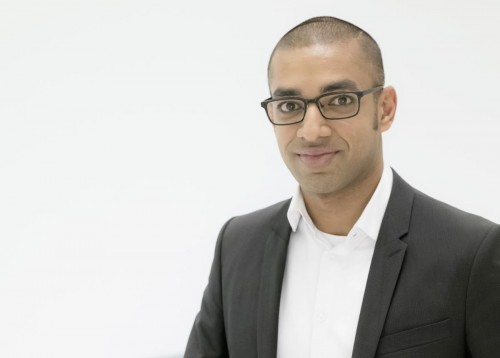 "Integrating PV in buildings provides a unique opportunity to combine local, environmentally sound energy supply with architecturally high-grade implementation. Façade and roof surfaces are available free of charge and – apart from the primary functions of the building envelope, such as protection against the weather and privacy – are most suitable for the new function of generating electricity. Our new, flexible PV technology is intended to make this possible at affordable prices."
Rumman Syed, CEO
crystalsol GmbH
Production of flexible PV films at crystalsol GmbH GmbH
(Video: crystalsol GmbH, pilotFilm.at)