The EU project "InSun – Industrial Process Heat by Solar Collectors" (which has received funding from the EU's Seventh Research Framework Programme) is focussed on demonstrating large-scale solar thermal systems for use in industrial processes. The aim is to find out how satisfactory and reliable such systems are in providing low and medium-temperature process heat. Six partners from Austria, Italy, Spain and Germany are taking part in this joint project, in the course of which two solar thermal facilities (one each in Italy and Austria) have been erected, with a capacity of more than 1 MW, and integrated in production processes (brickmaking and food processing, respectively). In Austria a solar thermal system with high-performance flat-plate collectors from S.O.L.I.D. has been installed at Fleischwaren Berger. Since June 2013 this system has supplied detailed operating data; from 2013 to 2015 AEE INTEC monitored its performance.   
Solar thermal system at Fleischwaren Berger 
Fleischwaren Berger turns fresh meat into ham and sausages at its location in Sieghartskirchen, in Lower Austria. Every day around 100 t of meat products are produced. In 2014, within the framework of the Climate and Energy Fund´s programme "Solar Thermal – Large-Scale Solar Facilities", Fleischwaren Berger installed a solar thermal system with 1 067 m2 of collector area and a 60 m3 heat storage tank. The system features Gluatmugl HT flat-plate collectors supplied by S.O.L.I.D. Heat from this system is used in two ways in the production process: to generate process water at 40 to 60 °C for rinsing products, for drying processes and to clean crates and machinery (here consumption runs at 7 m3/h), and to supply hot water at more than 60 °C to preheat make-up water for two steam boilers.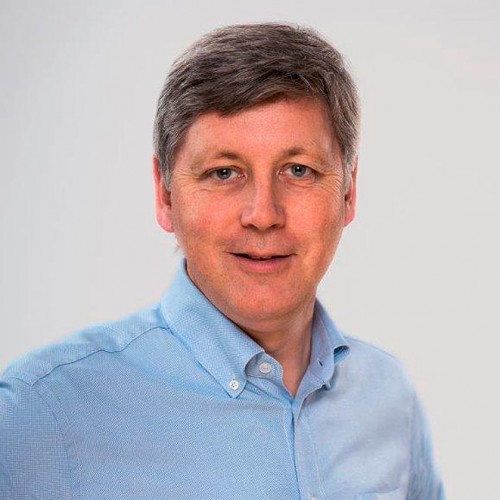 "For years we had toyed with the idea of launching an environmental project in order to demonstrate that solar energy can be utilized effectively for process heat in the meat industry, too. The system completed in 2014 proved its worth after only one year's operation. The following year a facility extension with 121 m2 of parabolic trough collectors was planned, and completed by the end of 2015. Instead of consuming natural gas we put our money on heat from the sun – an idea has come to fruition, and I'd like to thank everyone concerned for that."
Mag. Rudolf Berger
Geschäftsführung Fleischwaren Berger
Results from monitoring 
In the period under consideration the system performed reliably and delivered satisfactory solar yields. The total yield came to 408 kWh/m2 per year, covering around 3.5 % of requirements (in line with forecasts). Roughly 83 % (314 MWh) of the total solar yield were used to heat process water in the period under consideration. The system supplies 11 % of annual energy consumption for providing process water; this share rose to around 60 % in summer. 64 MWh were used to preheat make-up water for boilers – roughly 0.7 % of total energy consumption for supplying steam.
To increase the amount of heat supplied to the boilers, a parabolic trough collector array with an area of 122 m2 and a maximum capacity of 60 kW was added in 2015 to act as a temperature booster for the flat-plate collectors. As part of the scientific supervision programme these two different types of collector are being compared as regards function, yield and cost-benefit ratio.
Using heat from the sun enables Fleischwaren Berger to save up to 46 500 l of fuel oil per annum, thus cutting carbon dioxide emissions by 150 t a year – a saving of 4 to 5 % on the company's total fuel oil consumption.
Video in German, Quelle: Klima- und Energiefonds
International collaboration in research
Austrian experts are active in the field of solar process heat within the framework of the IEA's (International Energy Agency) research tasks. IEA Solar Heating and Cooling Task 49/IV is lead-managed by AEE INTEC; it is focussed on process heat collectors and their applications, process integration, process intensification and actions to improve market penetration

 
www.nachhaltigwirtschaften.at/iea/results.html/id7245 (abstract in German, report and deliverables in English).