The Wind2Hydrogen strategy involves storing hydrogen in the natural-gas grid and delivering it (mixed with natural gas) to individual consumers at low cost. For the hydrogen to be available as a feedstock in the chemical industry, or for transport applications in fuel cell quality, it is essential to recover it in pure form from the mixture.
In the HylyPure project the Institute of Chemical Engineering at Vienna University of Technology, in collaboration with OMV, is developing a made-to-measure process based on membrane gas permeation and adsorption to recover hydrogen from a mixture with natural gas without wasting energy. The aims are to identify the most suitable membranes and separation sequences, to ensure that the facility is flexible as regards hydrogen/methane supply and capacity, and to develop control strategies.
How secondary components in the gas mixture (such as carbon dioxide, other hydrocarbons, hydrogen sulphide) affect separation performance and the quality of the hydrogen recovered will also be investigated. Depending on the exact quality specification of the hydrogen, it may be necessary to remove other components completely, which involves additional separation steps; in this case gas permeation must be combined with other ancillary processes, such as adsorption or absorption. In the course of the project various absorbents have been tested for their ability to deliver high-purity hydrogen.
Development work has resulted in a compact facility which is  installed on the Institute of Chemical Engineering premises at Vienna University of Technology and supplied with gas mixtures from the mixing section at OMV's Auersthal site. Hydrogen is recovered in three stages in an ecologically and economically efficient way: in stage one, membrane gas permeation, the hydrogen concentration is increased at minimum energy cost and the quantity of gas drastically reduced.
In stage two, pressure-swing adsorption (PSA), the hydrogen concentration is increased further. Depending on requirements, the hydrogen stream can then  undergo further adsorptive purification in an optional stage three, to ensure the desired product quality.
The residue is brought back to the original pressure and fed back into the natural-gas line. Provided that the electricity needed comes from renewables, the separation process is carbon- neutral.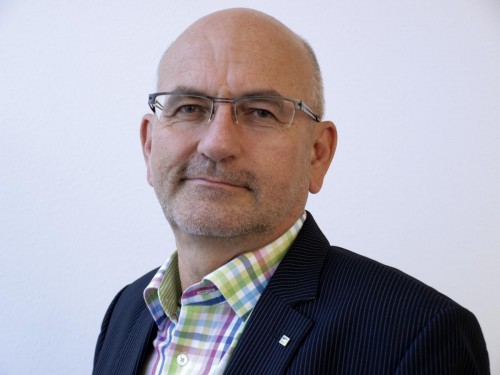 "For OMV hydrogen is the number one choice among the energy technologies of the future. In researching these new technologies we are facing up to the challenge of climate change – and see them as our contribution to make the transition from the present to the long-term climate targets. Essential are solutions suitable for market conditions, from generation via storage and transport to the final application, e.g. in on-board fuel cells."