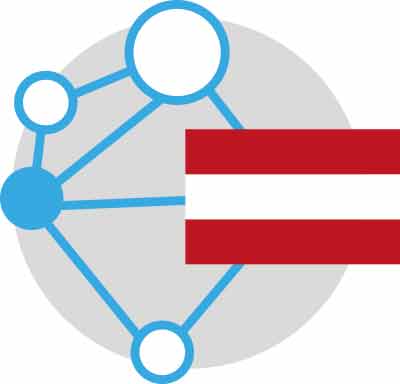 In the HEATflex1 project, experts from Austria and Denmark are developing technical and economic strategies within the framework of ERA-Net SES to increase the competitiveness of CHP plants and district heating plants. Central topics are the integration of renewable energy and the provision of heat flexibilities. Decentralised feed-in to district heating systems will increase significantly in the future thanks to the European "Directive on the promotion of the use of energy from renewable sources"2. The share of renewable energy sources in the EU's final energy consumption is to increase to at least 32% by 2030. In the heating and cooling sector, the Directive stipulates an annual increase of 1.3 percentage points in the share of renewable energy sources.
Current situation in the district heating sector
Competitive pressure in the district heating sector is steadily increasing, especially for biomass-based CHP plants. At present, it is hardly possible to operate such plants in Europe without subsidies. Energy-efficient building renovations are also reducing the specific heat demand in existing district heating networks, which leads to lower utilisation. The decentralised feed-in of energy from renewable sources has a significant impact on the operation and control of grids. Operators of district heating networks are confronted, among other things, with the situation that too much heat is fed into parts of the network in the meantime (e.g. in summer in the case of district heating in Silkeborg, Denmark, where the world's largest solar power plant is located). Moreover, conventional district heating systems are not designed to distribute heat in both directions in the network. This increases the demand for flexible heat and for solutions that integrate a higher proportion of renewable energy sources.
Transnational research cooperation
Due to the complexity and the different applications, there is a great need for research in the district heating sector. New concepts and solutions must be developed for both technical and economic issues. These include hydraulic integration, the control of decentralised pumps, the billing of prosumers (users who both feed heat into the district heating network and draw heat), flexibility on the heating market, and the optimised use of P2H (power-to-heat). New business models are needed that take advantage of the prosumer approach and reduce dependence on subsidies in the future. This is where the transnational HEATflex project comes in. In a first step, more than 30 interviews as well as workshops with stakeholders in Austria and Denmark were carried out within the framework of the project in order to ascertain the technical, legal and economic framework conditions, as well as the need for new business and operating models. Based on this, business cases could be defined and a simulation approach for a valuation tool was developed.
HEATflex Calculation Tool
The next step was the development of the HEATflex Calculation Tool, a simulation tool that allows the estimation of the (positive) impacts of integrating renewable energy sources into an existing district heating network. After entering a reference scenario, different heat sources, such as solar energy or a waste heat recovery plus heat pump, can be added and the analysis of the technical, commercial, and economic effects can be calculated. Work is currently underway to integrate thermal storage models into the system. The HEATflex-Calculation Tool will be available for free download on the project homepage after completion. The project results will also be incorporated into various guidelines to help with the implementation of sustainable heat networks. Guidelines are planned for integrating prosumers in district heating networks, as well as for reducing the network temperatures.
www.4wardenergy.at/en/references/heatflex
www.cleancluster.dk/heatflex
 
1 PROJECT PARTNERS:
4ward Energy Research GmbH, Güssing Energy Technologies GmbH, Reiterer & Scherling GmbH, Regelungs-Verteilerbau GmbH (Austria), PlanEnergi (project management), energy Cluster Denmark, Viborg Fjernvarme (Denmark)
2 eur-lex.europa.eu/legal-content/DE/LSU/?uri=CELEX:32018L2001
 
This project has been funded by partners of the ERA-Net SES 2018 joint call RegSys. As such, this project has received funding from the European Union's Horizon 2020 research and innovation programme under grant agreement no. 775970.
www.eranet-smartenergysystems.eu