The aim of this R&D project was to develop pioneering technologies for LED lighting systems on the basis of completely new PCB (Printed Circuit Board) engineering, so as to maximize the energy efficiency and light output of LED modules and LED light engines while improving heat flow management. The resulting developments are to be put to work at reasonable cost in various professional lighting products, where they should yield significant energy savings.
During this project research organizations and commercial firms in the fields of PCB technology and LED module fabrication collaborated closely. Tridonic Jennersdorf GmbH, AT & S AG, the Institute of Sensor and Actuator Systems at Vienna University of Technology and the Institute for Surface Technologies and Photonics at JOANNEUM RESEARCH Forschungsgesellschaft mbH contributed their particular expertise as regards heat flow management, PCB fabrication, integrated circuit packaging, LED module production and optical system integration.
The project yielded entirely new approaches to integrating all the necessary components functionally, from innovative PCB and packaging technologies to improving the amount of light released and quality of light from LED modules. Promising PCB designs with excellent heat dispersion and high surface light reflection were successfully implemented in two prototypes.
On the basis of these research activities Tridonic Jennersdorf GmbH launched the LED module TALEXX engine STARK SLE as a sustainable system solution for LED downlights and spotlights; this product is remarkably efficient (156 lumen/watt) and achieves a service life of 50,000 hours with a decline in luminous flux of at most 10 %. Over 960,000 LED-modules have been produced so far with substrates developed in the ADLED-project.
To simplify installing a reflector, an integrated coupling mechanism suitable for a large number of standard reflectors makes exact positioning easy. In addition, a specially compact version (active light-emitting area with diameter 13 mm) has been developed, to fit in with the trend in high-contrast shop lighting toward releasing light through smaller areas. In fabricating the LED module time and material are saved, since the thermal interface is a permanent part of the module and does not need applying to the heat sink in the form of paste or foil, as it normally would.
The LED module is suitable for a wide range of commercial applications (e.g. product illumination in shops, etc.). The statically white SLE is available with a colour rendering index (CRI) of > 80 (Classic) or > 90 (SELECT). For lighting applications in the field of culture and the arts a special module with new full-spectrum technology and a CRI of 98 has been developed.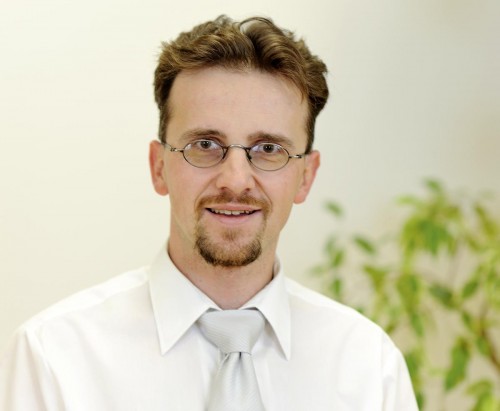 "LEDs are in process of displacing conventional luminaires across the board. This has been made possible by the gains in efficiency achieved in recent years. Projects like ADLED help us to maintain our technological lead in close collaboration with our partners."
Steffen Riemer,
Management of Tridonic Jennersdorf GmbH