Substantial energy savings have been made in brick production in recent years through the use of new technologies. The Austrian company Wienerberger is an innovative leader and is continually improving its offering of energy-efficient, highly insulating bricks and sustainable system solutions. With TOREtech, a new concept is being developed that will further optimise the manufacturing process. As well as making technical improvements to its products, Wienerberger has also succeeded in substantially reducing specific energy consumption in production: a reduction of 23% in bricks and 16% in roof tiles were achieved by 2018, in comparison with the 2010 figures. The manufacture of heavy clay products continues to be energy intensive and there is additional potential for optimisation here. Besides crushing raw materials, the drying and firing of bricks requires a relevant use of energy. 
 
Within TOREtech, Wienerberger is currently focusing on furnace optimisation. In cooperation with the TU Wien (Vienna University of Technology) – Institute for Process Engineering and the engineering office DrS3 *, an innovative tunnel furnace energy concept is being worked on, with an innovative gas burner especially developed for tunnel furnaces and energy-efficient process technology. The aim is to further reduce the primary energy requirement for brick production.
Innovative combustion technology
With TOREtech, a jet pump pure gas burner concept is being developed that functions without an external supply of combustion air. Pure gas burners only work with the hot furnace atmosphere already contained in the combustion chamber of the tunnel furnace and avoid the insertion of air, thus reducing the energy requirement. However, the pure gas burners currently available on the market do not have the required flame jet speed to achieve a homogeneous temperature distribution in the furnace, which means that burners with externally supplied combustion air have been used for tunnel furnaces up until now. This innovative concept combines the pure gas burner with a jet pump using natural gas. This approach has not yet appeared on the market and should increase the energy efficiency of the process.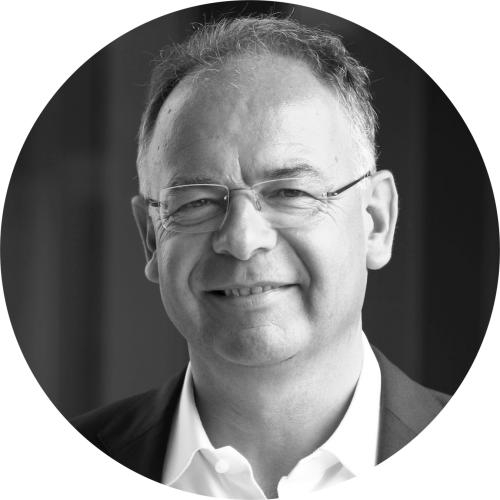 "We have been taking responsibility for generations and our environment for 200 years. Our aim is to manufacture products of the highest quality and drive forward the decarbonisation of our industry. In order to achieve this, we are investing in research and development, continually improving our production processes and working in close cooperation with external research institutes. Our goal is to further reduce the CO2 emissions from our production continuously over the next few years. Using the TOREtech technology will make a significant contribution to this
Heimo Scheuch
CEO Wienerberger AG
Test stands for analysis
The development of the new technology is supported by numerical flow simulations and is currently being analysed at two test stands. The "cold test stand" is being used to test the flow mechanics of the jet pump in the new burner concept and to validate and calibrate the CFD (Computation Fluid Dynamics) analyses. The "hot test stand" constitutes a section of a tunnel furnace. Here, the concept can be tested in a real, practical environment.
CFD simulations (Computational Fluid Dynamics)
> Detailed analysis of the burner and nozzle geometries (including the combustion calculation, analysing the mixing behaviour and the flame structure)
> Optimisation of the burner geometry
> Combustion calculation regarding potential pollutant emissions
> Analysing the ignition characteristics for various conditions
Energy-saving potential
The new technology has the potential to reduce energy usage in tunnel furnaces in the medium term, thus securing cost benefits and competitive advantages. Wienerberger expects this gas burner innovation to demonstrate at least 10% more thermal efficiency and that it will therefore be possible to further reduce gas consumption and CO2 emissions from the brick furnaces in a sustainable way.
* PROJECT PARTNERS: TU Wien (Vienna University of Technology) – Institutes for Process Engineering / Thermal Process Engineering and Simulation / Chemical Process Engineering and Energy Technology, DrS3 – Current Calculation and Simulation e.U.