With PV and wind power in more and more widespread use, electricity generation is being decentralized to some extent, while the amount of electricity on offer fluctuates in line with the weather. As the energy policy turnaround continues, more and more local producers will feed electricity into the network at varying rates. This is a real challenge to distribution network operators, because of the risk that the grid voltage may fluctuate too.
New technologies will be needed to ensure that our future energy system operates reliably and securely to make it possible to tie renewable sources of energy in to a greater extent. With the aid of information and communication technologies and flexible components, Smart Grid technologies provide the technical basis for intelligent energy networks that link all the actors in the energy system (producers, storage facilities and consumers) together and enable them to function harmoniously.
International collaboration to disseminate Smart Grids
The International Smart Grid Action Network (ISGAN, set up in 2010) is a multilateral network aimed at promoting the development and use of Smart Grids. 25 IEA member states participate in joint activities. The central concerns of this technology initiative are developing legal standards and regulations, funding and business models, developing technologies and systems, coordinating vocational and other training measures and communicating with users.
In line with Austria's strategic orientation and research priorities, the national focus is on new approaches to planning and operating electrical networks with a substantial proportion of local producers from renewable sources of energy, and on tying active customers in. With this focus Austria has in recent years secured a prominent place for itself both in and outside Europe. In the past there was a sharp divide, in research into new approaches in planning and operating networks, between transmission and distribution networks. There were no international activities of any importance to do with interaction between active distribution grids and the transmission network.
This is where IEA Annex 6, Power Transmission and Distribution Systems (ISGAN), comes in. Austria's participation is intended to generate the knowledge required to develop an intelligent, integrated complete power supply system embracing all voltage levels (transmission and distribution networks). The new insights gained in this Annex should be incorporated in current and planned Austrian projects and in the future strategic development of the topic "Operating active distribution networks".
---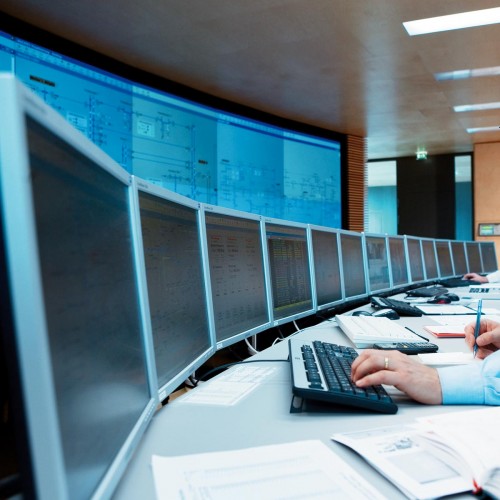 Hybrid VPP4DSO
Virtual power plants for the European electricity market
Researchers at AIT Austrian Institute of Technology are currently developing a concept for a virtual power plant that combines both grid-driven and market-driven approaches. The hybridVPP merges the advantages of economic and technical VPP solutions into a comprehensive concept. The aim is both to ensure the secure distribution network operation even during massive demand-response activity and to improve the economic viability of technical demand-response solutions for distribution network operation.
After a technical proof-of-concept laboratory test run, the approach is to be tested in actual grid sectors in Slovenia (ELEKTRO LJUBLJANA) and Austria (Stromnetz Steiermark GmbH). The test is coordinated by AIT Austrian Institute of Technology. STEWEAG-STEG GmbH, Elektro energija (Slovenia), Vienna University of Technology – Energy Economics Group, Institute for Energy Systems and Electrical Drives, Jan W. Bleyl, cyberGRID and the Graz Energy Agency are also partners in this project.