When batteries from electric vehicles only provide 80% of their power, they are disposed of because they are no longer suitable for demanding mobility applications once their total capacity has dropped. The core idea behind the "SecondLifeBatteries4Storage" project is to continue using used batteries from e-mobility and thereby extend their life cycle. After use in electric vehicles, the condition of lithium-ion rechargeable batteries (known as their "state of health") is often still sufficient in order to integrate them as electric storage into stationary applications. This can save valuable resources and improve the carbon footprint. Due to the growing market for electric vehicles, more and more used battery systems will be available in the future.
Second-life rechargeable batteries in stationary storage systems
Under the leadership of the Graz Energy Agency, the use of second-life batteries in stationary storage systems is currently being researched and tested in cooperation with partners from industry, energy supply and research1. The systems are intended to support the integration of renewable energy sources in the energy system in the future. They can e.g. be used to cover peak loads ("peak shaving") as well as to optimise own electricity in the industrial sector or in residential complexes and used to stabilise the grid or as a blackout reserve.
Quick analysis device and planning tool
A mobile rapid analysis device was developed by the project partner AVL DiTest in order to be able to survey the condition of used batteries quickly and cost-effectively. The special feature of this product is its cross-brand functionality, meaning that different battery systems can be measured regardless of the manufacturer. If the batteries have a sufficiently high state of health, they are installed in stationary accumulator packs. A new software tool was also developed for the overall economic and ecological evaluation of a battery system. The benchmarking is intended to determine the suitability for reuse at different life cycle stages, as well as to derive recommendations for improving recyclability. With the help of another planning tool, the storage system can be optimally dimensioned for the different areas of application (e.g. for peak load coverage, PV own power optimisation, etc.).
First pilot plant in Styria
A first functioning prototype of the SecondLife storage unit has been installed at the premises of the Austrian waste management company Saubermacher Dienstleistungs AG in Premstätten near Graz, which is used to support the start-up of a recycling plant. It is possible to expand the energy (of the storage system) from 100 kWh to up to 100 MWh in order to be able to use the system for different areas. The modules used to achieve the prototype come from a Vito test fleet and were provided by Daimler. The commissioning of the storage facility proved that the concept works. During the pilot operation, the project team wants to test and evaluate various other use cases in order to demonstrate the transferability of the concept. Potential target groups for storage systems from used battery systems include the electricity-intensive industry, installers of PV systems on residential buildings or operators of large e-car fleets, electric buses and e-mobility service providers. The project lays the foundation for creating a free market for second-life batteries from electric mobility and optimally utilising the potential of used battery systems for storage applications. Private individuals also have the option of using the battery from their electric vehicle as a home storage system after its useful life has expired, or of making it available to other users.
greenenergylab.at/en/projects/secondlife-batteries/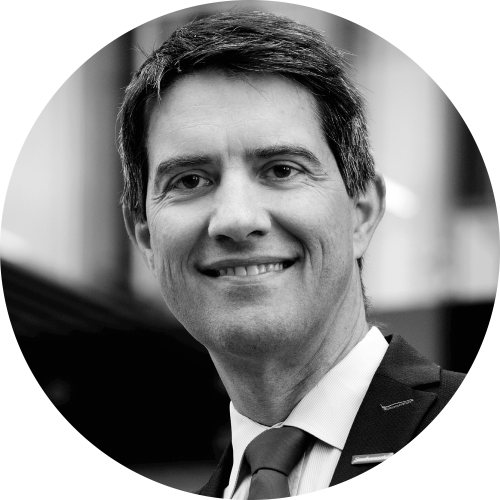 "The project is particularly important for Saubermacher. In line with our Zero Waste vision, the use of used electric car batteries in stationary storage systems is a leading example of re-use and resource conservation in action. There are still many challenges to be solved in relation to broader use – keyword: economic efficiency and liability issues. At the same time, the initiative also shows how important cross-industry cooperation is for sustainable product life cycles."
Ralf Mittermayr,
Chairman of the Executive Board Saubermacher Dienstleistungs AG
1
Project Partners 
Grazer Energieagentur Ges.m.b.H. (project management), AVL DiTest GmbH, AVL List GmbH, Energie Steiermark AG, Saubermacher Dienstleistungs AG, Smart Power GmbH 
A project within the framework of the Energy Flagship Region Green Energy Lab
greenenergylab.at/en