A new way of utilizing carbon dioxide is to recycle it by way of biotechnological processes, in which carbon dioxide from off-gas is introduced into a plant production cycle and converted to biomass by photosynthesis. Fixing carbon dioxide in biotechnological processes was investigated in the "CO2USE" project, with the aim of developing a novel, sustainable, environmentally friendly process for producing bioplastics. The project was carried out by EVN AG in collaboration with ANDRITZ AG and a number of research partners (University of Natural Resources and Life Sciences, Vienna, Graz University of Technology, JOANNEUM Research Forschungsgesellschaft, Czech Academy of Science).
Pioneering approach
First of all, the use of treated carbon dioxide obtained from off-gas to grow photoautotrophs (cyanobacteria, purple bacteria and microalgae) was investigated. Cyanobacteria are micro-organisms that occur everywhere in natural bodies of water and are particularly good at fixing carbon dioxide. The carbon dioxide captured is introduced into a special bioreactor with micro-organisms. With the aid of sunlight and water they convert the carbon dioxide, i.e. they store energy in the form of polyhydroxybutyric acid (PHB), provided that enough nutrients are on hand. This property is comparable to the way in which human beings produce fat. PHB is a bioplastic very similar to the widespread fossil plastic polypropylene (PP). PHB can thus be used as a raw material (usually mixed in so-called blends with other bioplastics) for many different applications (i.e. as a housing or packaging material or as a plastic in automobile construction). 
Since 2011 the EVN AG has operated a research facility to capture carbon dioxide at the Dürnrohr power station in Lower Austria, in collaboration with ANDRITZ AG. The photobioreactor at this location was planned and constructed in collaboration with the University of Natural Resources and Life Sciences. 
Sustainable cycle of materials
Apart from establishing a reliable, stable method of producing PHB from micro-organisms, a second important goal was achieving a closed cycle of materials. After the target substance has been obtained, the residue of cyanobacteria is converted in an anaerobic process to biogas, which can then be used in the overall process and for other requirements. The nutrients released are recycled in the cultivation process of the photoautotrophic micro-organisms. The effluent is treated. The complex interaction between these processes was a central concern of the project team..
Ecological balance sheet for entire process
An ecological assessment of various approaches to producing PHB showed that in favourable circumstances, e.g. if energy consumption for cultivation and harvesting is minimized, cell concentration is high and subsidiary energy requirements are covered by renewable sources of energy and waste heat, greenhouse-gas emissions can be up to 75 % lower than in conventional polypropylene production. Given such conditions, aggregated fossil primary energy consumption could be reduced by up to 85 %.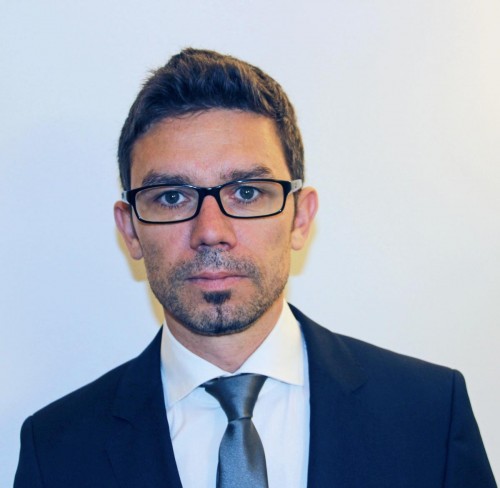 "The CO2USE research project confirms that bioplastics can be produced from off-gas carbon dioxide in an environmentally friendly way by means of biotechnological processes."
Guenter Gronald
KAP Air Pollution Control
Director Engineering, ANDRITZ AG
Follow-up project CO2USE+EPP  
Producing bioplastic (PHB) from the carbon dioxide in off-gas by means of photoautotrophic cyanobacteria is a very promising strategy. PHB is non-toxic, decomposes biologically with no harmful residues, and is capable of replacing high-grade fossil plastics. The novel production process in question involves neither valuable farmland nor drinking water nor fertilizers. To make the process economically interesting, though, the amount of PCB produced must be increased from 5 to 10 % currently to 30 to 40 % of the cell mass.
In the follow-up project CO2USE+EPP (Enhanced Plastics Production) the project team is investigating various ways of improving the strains of bacteria employed and boosting productivity. Low-cost sources of carbon dioxide, such as flue gas from thermal power stations or biomass combustion plants and fermentation gas from bioethanol facilities, are analysed to cultivate cyanobacteria in a pilot plant.