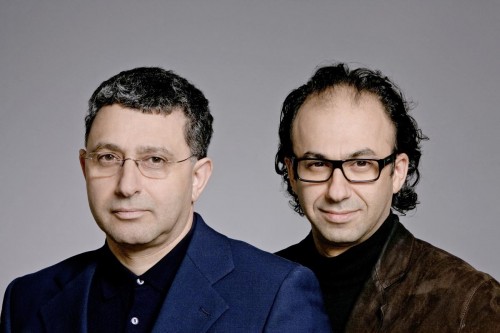 You were involved in the project as lead consultant. How does one steer the planning process for such a complex construction task?
As principal planners we were also responsible for coordinating the specialist planners. Intensive planning workshops were held at regular intervals. We saw the requirement to achieve a sustainable building as a challenge in terms of architectural, structural and service engineering design. We managed to simplify the planning by employing state-of-the-art 3D planning software with parametric modelling. This software enabled us to design a number of complex elements, such as the lozenge-based façade and the creased lozenge cladding inside the building.
Are our pioneering building strategies and energy technologies suitable for countries with (to some extent) extreme climatic conditions?
Of course pioneering building strategies developed for the European climate need to be adapted to climatic conditions elsewhere, in our case to the extremely hot, dry climate of the Arabian Desert. The biggest difference is that the energy technologies must cope with cooling instead of heating. The solution for the Desert Learning Center involves a combination of solar cooling, electricity from PV modules, earth coupling to pre-cool the incoming air, and conventional technologies. However, this solution works only in conjunction with passive features incorporated in the architectural design.
What were the biggest challenges during project implementation?
The biggest challenge was definitely satisfying the owner's ambitions with respect to certification. The Estidama certification process was particularly difficult, as Estidama is a local sustainability standard introduced only in 2010. The Desert Learning Center was one of the pilot projects in the Estidama trials, which meant that all the project partners needed to improvise and act flexibly.
What do you think about the chances of disseminating such strategies further in the Arab world, e.g. in residential construction?
Given the publicity effect of the Desert Learning Center as a new attraction in Al Ain and as a pilot project while the Estidama sustainability standard was being introduced, we detect a very positive trend as regards disseminating sustainable approaches and technologies in the field of public buildings.
The chances of a similar trend in residential construction are likely to show in the next few years. A project to build a residential district with 256 villas right next to the Desert Learning Center, which we have planned for the same owner, was also selected during the planning phase as a pilot project for Estidama, with the aim of evaluating and improving the criteria of sustainability in the field of residential construction and urban development.