Energy consumption in buildings accounts for around 40 % of global carbon-dioxide emissions. There is huge potential here for saving energy and deploying energy-efficient technologies which can help to diminish greenhouse-gas emissions. From the construction materials used, via providing space heating, cooling and hot water, all the way to illuminating buildings and to technical equipment, there are any number of openings for pioneering technologies and solutions.
Austria started investing in research and technological development in the field of sustainable construction years ago. The Federal Ministry for Transport, Innovation and Technology (bmvit) and the Climate and Energy Fund initiate numerous R&D activities in this area as part of their funding programmes. The topics of insulating buildings, multifunctional façade systems, solar heating and cooling, generating electricity on the spot with photovoltaics, storage technologies, ultra-efficient lighting technologies, demand-side management, smart-home solutions and technologies for cutting down on waste and saving water are particularly relevant here.
One aim of bmvit's technology programmes "Building of Tomorrow" and "City of Tomorrow" is to spread the results gained from research activities widely. Among other things, beacons of innovation are realized in other countries, so as to help improve energy efficiency around the world with the aid of Austrian know-how. Today there is a demand for Austrian technological developments in the field of sustainable construction; quite a number of pioneering products and system solutions from Austria have been successfully positioned in international markets.
In this issue we present demonstration projects employing trend-setting construction technologies and strategies from Austria in several other countries. Many of these innovations have been developed on the basis of experience gained in the Austrian R&D programmes.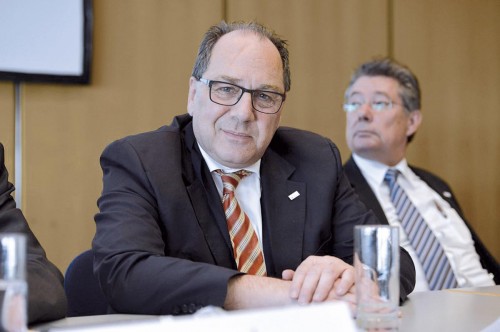 "As a result of dedicated research and technology programmes, Austria became a leader in the area of smart city technologies, as well as in the field of sustainable and energy efficient construction techniques. Therefore, it is especially important to support Austrian companies and innovation leaders when entering global markets."
Ingolf Schädler
Head of Division Innovation,
Federal Ministry for Transport, Innovation and Technology (bmvit)